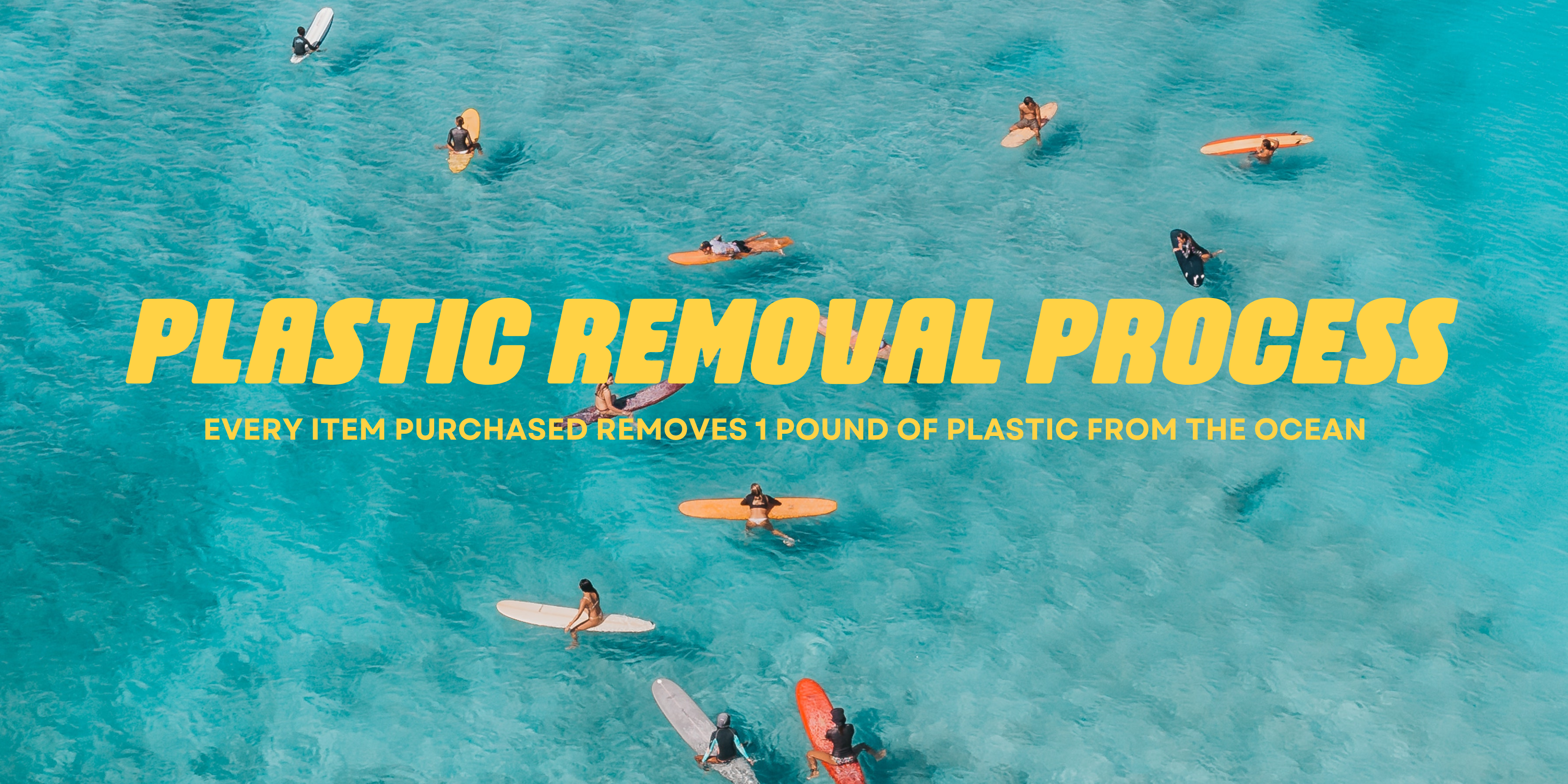 Why Sri Lanka?
Although it is a small country, Sri Lanka is the 5th largest contributor of ocean plastic pollution in the world! This is due to poor waste management, lack of recycling facilities, and the fact that many single-use plastic products are actually produced in factories in Sri Lanka. As surfers, we believe that it is important to protect this surfing marine paradise.
Founded in Sri Lanka
Save Our Surf was founded in 2019 as a charity to remove plastic from the ocean. But in 2020, charity donations decreased drastically. So we went back to our love for surf-fashion, & created a clothing line. Now we use profits from our sales to fund ocean cleanups, instead of relying on charity donations. We remove 1 pound of plastic from the ocean with every item purchased.
How does it work? 
We have a team of plastic collectors in Sri Lanka who we hire to remove plastic from the ocean. This is the process:
1. We work with our team in Sri Lanka to identify coasts that need cleaning
We scout areas of coastline that have been polluted with plastic. Sadly, there are thousands of miles of coastline that have become victim to plastic pollution from landfill mismanagement, throwaway culture, and fish net debris.
2. We launch a collection of ethically-made clothes to raise money to pay our collectors.
You purchase your clothes from the collection! Every item removes 1lb of plastic from the ocean. From the items you purchase, we are able to raise the funds to pay our collectors in Sri Lanka. We pay them per pound of ocean-bound plastic collected out of beaches and waterways. Depending on the amount of sales we have, we determine how much time and quantity we can commit to remove and recycle.  
3. Plastic is collected
Our team collects plastic (and other trash) from the coastlines and waterways we've identified. It takes them weeks to collect a couple hundred pounds!  They are often working in remote areas and we have a small TukTuk to transport the plastic to the recycling facility. 
4. Plastic is brought to our recycling facility 
Working with our partners WasteLess A-Bay, we bring the plastic to their private recycling facility. Here, it is weighed, bailed, recycled, and repurposed!  We choose to work with this private recycling facility to ensure that government mismanaged landfills don't result in the plastic going back into the environment.
5. The plastic gets recycled into new, reusable plastic items. 
We ensure that the plastic we collect does not become more single-use items. The plastic we collect gets turned into multi-use items, such as buttons for bags, and surf wax combs!