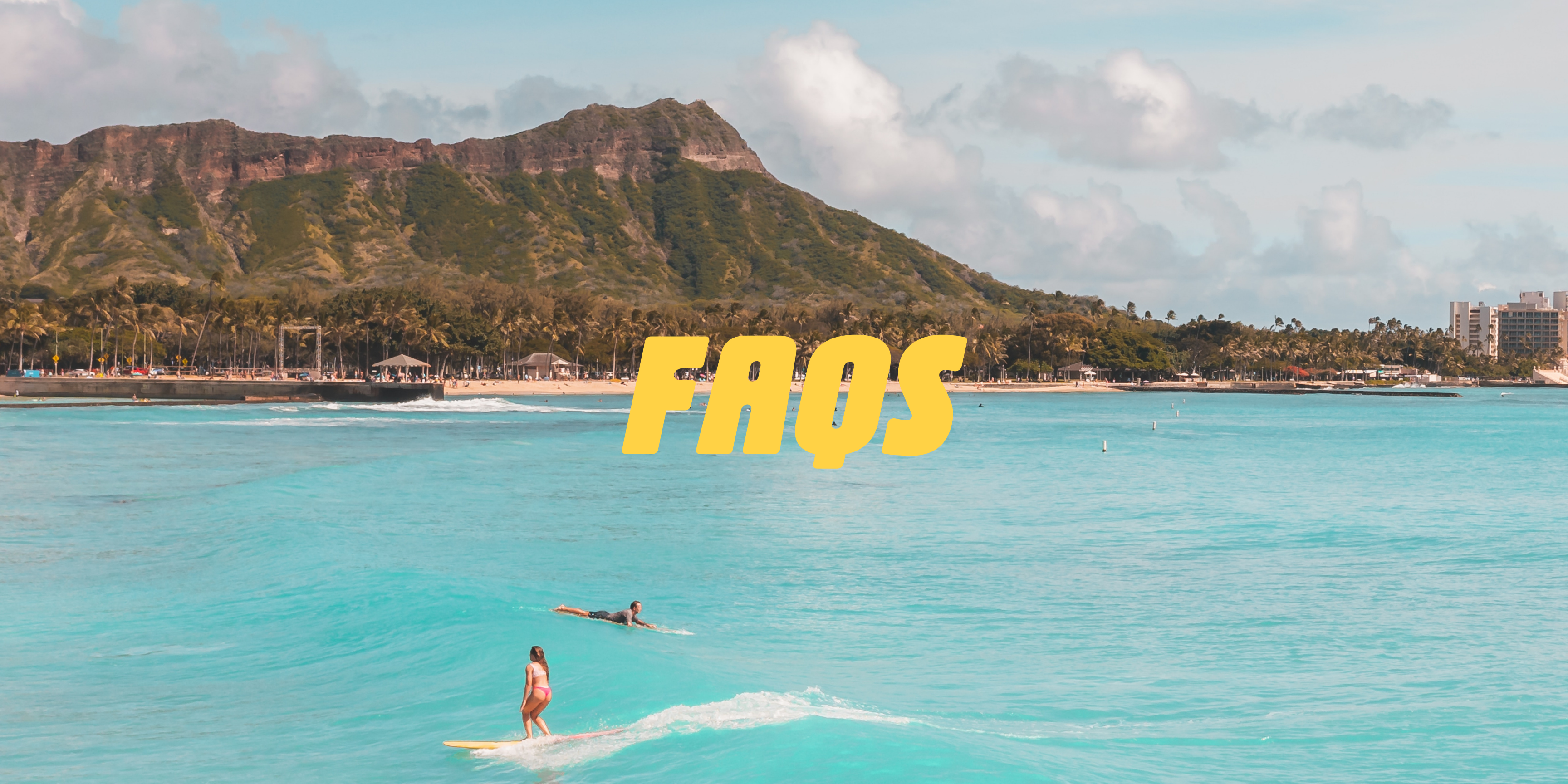 SHIPPING QUESTIONS
How long does shipping take?
All orders will ship within 24 hours Monday-Friday. Orders placed after 12 noon on Friday will ship out Monday.
Standard USA shipping takes 3-7 days within the continental USA.
Express 2 day shipping takes 1-2 days within the continental USA.
International shipping takes between 2-4 weeks.
Where does my order ship from?
All orders are fulfilled from our warehouse in Los Angeles, CA.
Do you have international shipping?
Yes! As of 2022 we ship internationally!
How much does shipping cost?
Within the USA:
$8 on orders under $150. Free on orders over $150
Internationally:
$20 (duties and taxes may apply depending on your country/customs)
Sustainability
Are save our surf products sustainable?
This is our favourite question, because the answer is HELL YES! We're on a mission to become the most sustainable surf brand out there. The harsh reality is that most big "surf" brands care more about making money than they do about the ocean. That's some poser behaviour if we've ever seen it. We're taking every step to minimize harm to the environment, no matter what the cost is.
Here's what we're doing to be sustainable:
Supply chain: We've committed to a zero-plastic supply chain, meaning that our products are never shipped in plastic.
Materials: We use the most sustainable materials available, including organic cotton, recycled cotton + recycled polyester.
Shipping: Your order arrives to you in plastic-free packaging: either compostable mailers, or recyclable cardboard boxes!
1 item=1lb of plastic: Save Our Surf was founded to remove plastic from our beloved ocean. Every item we sell removes 1 pound of plastic from the ocean!
How do you remove 1 pound of plastic per item sold?
We have a team in Sri Lanka who works year-around to clean up coastlines, beaches, and the ocean. We set aside funds from each drop to cover at least 1 pound of plastic removed per item sold. We've removed over 3000 pounds of plastic from the ocean so far! Learn more about the process here.
How do you ensure ethical manufacturing?
We manufacture exclusively in Los Angeles California, so we can ensure the highest standards of ethical production. On top of working closely with the factory, we also have third party certifications.
WRAP Certified: WRAP is an independent, objective, non-profit team of global social compliance experts dedicated to promoting safe, lawful, humane, and ethical manufacturing around the world through certification and education.
RETURNS AND EXCHANGES
What is your return policy?
Due to limited drops and our commitment to collecting 1 pound of plastic out of the ocean with every item purchased, all items are final sale. We encourage you to only buy what you love and want. This also allows us to minimize the carbon footprint from sending items around the world!
Of course, we want you to be stoked about the items you purchase! If your item arrives damaged, is wrong, or you aren't stoked with it,  you can contact us at hello@saveoursurf.co to inquire about your options for return/exchange.
How does sizing work?
All items are unisex. We stay true to surf culture and make everything fit baggy + oversized. Your true size will fit oversized!
The item I wanted sold out! Do you restock items?
Yes and no. We try to restock our most in-demand collections, but many of our drops are limited and only avaliable once. Make sure you sign up for emails so you don't miss the drops! 
Didn't find what you were looking for? Email us any time, we love hearing from our community.